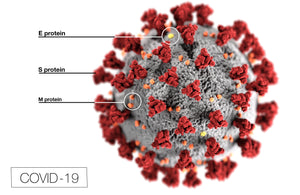 Hospitals to Receive 100 Billion Dollars from CARES Act for Equipment and Supplies.
This new funding is designed to provide an influx of money to our hospitals and other health care entities here in Florida responding to the Covid-19 pandemic. 
Although it is not yet clear how these funds will be allocated, laboratory managers and purchasing agents are encouraged to acquire multiple quotes for materials, supplies, and equipment from multiple sources in the supply chain. From masks to microscopes, supply chains will need to step up to work in conjunction with the health care administrators so that when it comes time to make the purchases, the supply chain can deliver with minimal delay in an efficient fashion.
If you are based in Florida and would like a quote on a microscope, please contact us at 1-800-330-7654. You may also use our contact us page to obtain a formal quote for any of our microscopes, microscope cameras, or microscope accessories. We are open and making deliveries during this global pandemic. 
SEO Enterprises, Inc has been working in conjunction with our health care system affiliates since 1969. We are happy to help answer any microscope related questions that you may have. Together, we will get through this. 
---