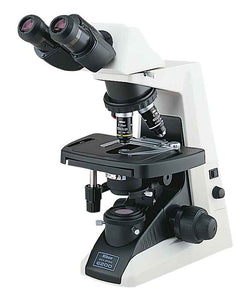 Nikon E200 Microscope - Where to Buy - Microscope Parts and Accessories
The

 

Nikon Eclipse 200 microscope

 

is one of the most versatile microscopes available for clinics, hospitals, and universities. The E200 combines high quality Nikon optics with quality controlled mechanical construction for a reliable long lasting fully serviceable microscope. Nikon has replaced the E200 with their new Nikon Si Model as of 2021. 

 

 

Nikon E200 replacement parts and accessories are listed below. Clicking on the red hyperlink will provide current pricing and information on where to buy.
Nikon E200 Eyepieces:
Nikon E200 Viewing Tubes:
Nikon E200 Brightfield Objectives:
Nikon E200 Phase Objectives:
Nikon E200 Condensers:
Nikon E200 Condenser Sliders:
Nikon E200 Polarizer:
Nikon E200 Accessories:
---